Join EGOLF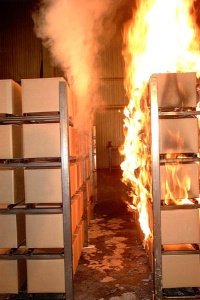 Membership of EGOLF is open to all independent, nationally recognised organisations that are involved in testing, inspection and/or certification of materials, components and products in support of legislation. Full membership is open to organisations in Europe and associate membership to those outside Europe. There are currently 64 members as follows:
Full membership – for organizations within Europe – 59 members
Associate membership – for organizations outside Europe – 5 members
The cornerstone of EGOLF membership is quality. All laboratories must have accreditation to EN ISO/IEC 17025 (fire testing labs.), 17020 (inspection labs.) and/or 17065 (certification labs.) and are encouraged to contribute actively to the EGOLF "Steps to Excellence" .
---
Posted on 08/10/2020 at 14:14